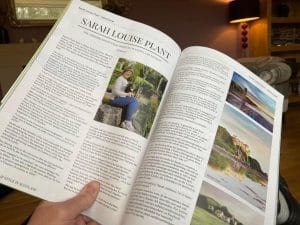 Have you picked up a copy of the latest Ayrshire Magazine?
I am so delighted with my double-page editorial in their I Am Dynamic issue.
It was so enjoyable to have writer Gill Sherry over to chat about life and being creative.
I have a couple of spare copies which I don't mind delivering to your door if you fancy a browse.