Capturing Memories Through Art
Welcome
Hello and welcome to my world of art and inspiration.
I am a landscape artist and live between the beautiful Carrick villages of Kirkmichael and Straiton, at the foot of the Galloway Hills in south-west Scotland.
From my home-based studio I paint bespoke oil commissions and mixed media collections of the countryside, coastline and bird-life.
The surrounding Ayrshire scenery, characters observed in our native wildlife and my travels around the world constantly inspire my creations.
I hope you enjoy browsing my gallery of work and reading all about my adventures across Scotland and beyond.
You are very welcome to say hello by e-mail or telephone to enquire about a new idea for your very own landscape painting commission.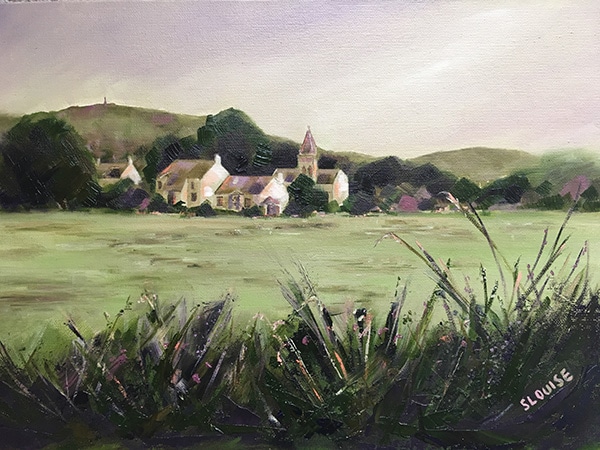 We are fast acquiring a fabulous art collection. Sarah listens to exactly what you want and keeps in touch throughout the process. The end result has been fantastic and has given us so much enjoyment. We cannot recommend enough!